Un petit article trouvé via le net sur le site
Buzz Sugar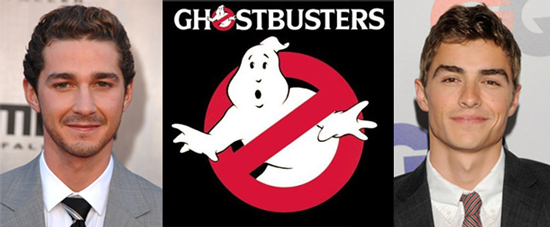 I already can't wait for Ghostbusters 3, and apparently, neither can Sigourney Weaver. The star of the previous two movies may have revealed a new, pivotal character in an interview this week, saying, "I know that my little son Oscar — who was kidnapped from me — I think he has grown up to be a ghostbuster." The Oscar in question is the baby in Ghostbusters 2, memorably spirited away by a ghostly nanny (one of the most terrifying parts to me as a kid).
So this opens up a casting opportunity for the role of grown-up Oscar; it would need to be someone in their early 20s, with a whip-smart sense of humor that can keep up with that of Bill Murray and Dan Aykroyd. I have my own ideas about the rising young male star who's also funny enough to be a fifth Ghostbuster.
Shia LaBeouf comes to mind, but I don't know if I need to see him play another new generation of a classic franchise (Indiana Jones). I could also see new Scrubs cast member Dave Franco as a hot version of young Oscar.
Who would you like to see freshen up Ghostbusters 3?
_________________